Are you thinking of moving to Texas? Texas is a large and diverse state that has much to offer for those who are relocating. Whether you are moving for work, family, or just for a change of scenery, you are sure to find a place in Texas that fits your needs. With its varied landscape and bustling cities, it's easy to see why it's a popular destination. In this guide, we will cover the key things to know about Texas before you make the move.
9 Things to Know Before Moving to Texas
Texas is known for its sunny and bright days, with mild winters but hot summers. The weather can vary depending on where you live. For example, the coastal regions tend to be more humid, while the northern and western parts of the state can be dry and windy. The average summer temperatures can reach up to 95°F in cities like Houston and San Antonio.

Texas overall has a relatively low cost of living compared to other states but the cost of living in Texas varies depending on where you live and your lifestyle. Some cities like Austin in Texas can be more expensive than the national average while other cities like San Antonio have a lower cost of living.
Texas has a strong job market with opportunities in many industries, including technology, energy, healthcare, and more.  Texas has benefitted from several big corporates moving here like Tesla, Oracle, Caterpillar, and HP. Landing a job in Texas is much easier with a growing economy. Texas also has some of the most business-friendly tax policies in the country, making it an attractive place for entrepreneurs. In fact, Texas is one of the leading states in terms of job growth, with Austin and Dallas being among the fastest-growing job markets in the US.
Texas has a strong education system with many great public and private schools to choose from. The cost of higher education in Texas is also generally more affordable.  For higher education, Texas is home to world-renowned universities like the University of Texas at Austin, Texas A&M University, Southern Methodist University, and many more.
Traffic and Transportation
Traffic in Texas can be heavy in some cities, particularly during rush hour. Consider this when choosing your location and plan your daily commute accordingly. Public transportation options vary depending on where you live, with some cities offering excellent options and others having limited options. Texas also has a well-developed network of highways and interstates, making it easy to travel throughout the state. Whether you plan to drive or use public transportation, be sure to factor in the cost and convenience of transportation when making your decision. Gas price generally though is lower in Texas so that helps with longer commutes.
Texas is known for its southern hospitality and friendly people. However, the culture can vary depending on where you live. With a population made up of people from all over the world, Texas is proud of its rich cultural heritage and is home to a vibrant music scene, delicious cuisine, and numerous festivals. Austin, in particular, is known for its thriving music scene and is home to events like South by Southwest (SXSW) and Austin City Limits Music Festival. While Austin has a laid-back, creative vibe, Houston is more business oriented with a diverse culture and cuisine.
Texas has a strong infrastructure with modern amenities and well-maintained roads and highways. It is home to some of the most robust infrastructure in the country. The state is served by an extensive network of roads, bridges, and highways, making it easy to get around the state.
Texas is also home to several major airports, including the George Bush Intercontinental Airport in Houston and the Dallas/Fort Worth International Airport, both of which are major hubs for national and international travel. Additionally, Texas has several major ports, including the Port of Houston and the Port of Corpus Christi, which provide access to international trade and commerce.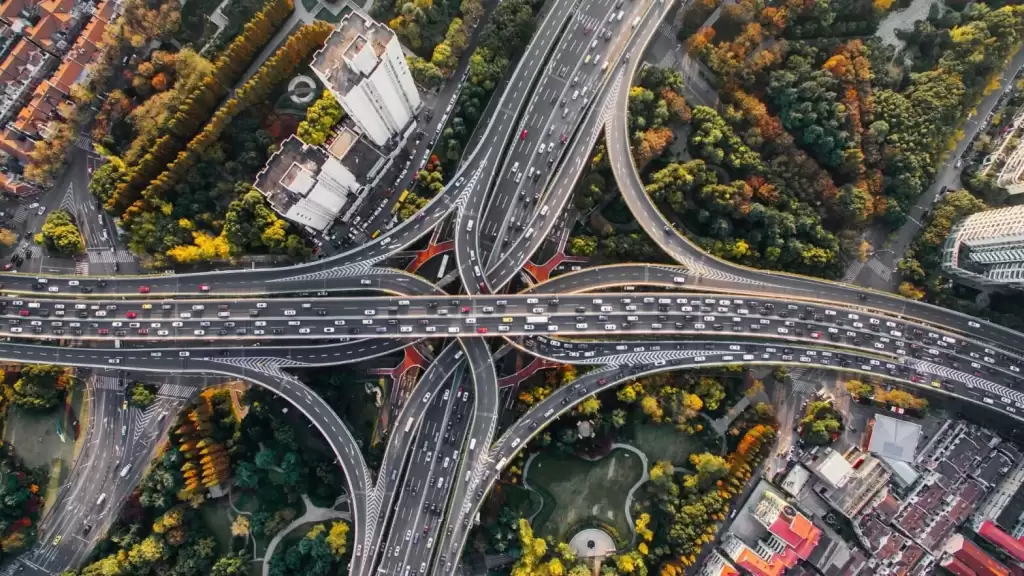 Texas has a large and diverse healthcare system, with many excellent hospitals and healthcare providers. The state is also home to some of the most advanced medical research centers in the country including specialty hospitals for cancer. Texas has several top-tier medical schools, as well as a wide range of primary and specialty care options. Additionally, Texas has a comprehensive public health system that provides medical and financial assistance to those in need.
Texas is known for its pro-business regulations and low taxes. However, taxes and regulations can vary depending on where you live. Texas has no state income tax, which can be a financial benefit for residents.
Relocating to Texas can be an exciting adventure, but it's important to be prepared and know things associated with Texas. Take the time to research your chosen area, get to know the culture, and make a budget to ensure a smooth transition.
Ready to move? Welcome to the Lone Star State! Eurmove offers tailored moving solutions for your local or long-distance move. Our skilled movers assist with relocations to popular destinations such as Dallas, San Antonio, Houston, Austin, or any location you desire in Texas.